Apollo Roofing Company: The Pros and Cons of DIY Roof Replacement vs. Hiring Professional Roofing Contractors
San Rafael, United States - May 26, 2023 / Apollo Roofing Company /
Homeowners often face a dilemma regarding roof replacement: should they attempt to do it themselves or hire professional roofing contractors? Apollo Roofing Company, one of the leading roofing contractors in San Rafael, has released a new guide outlining the pros and cons of DIY roof replacement vs. hiring professionals.
DIY Roof Replacement
Many homeowners opt to do their roof replacement to save money. However, it is essential to note that roof replacement is complex and requires a certain level of expertise. Here are some pros and cons of DIY roof replacement:
Pros:
Cost-effective: DIY roof replacement can save homeowners money on labor costs.

Control over the project: Homeowners have complete control and can make changes as they see fit.

Satisfaction: Completing a DIY project can bring a sense of joy and pride.
Cons:
Safety concerns: Roofing work can be dangerous, and homeowners may not have the necessary safety equipment or training.

Lack of expertise: Without the necessary knowledge, homeowners may make costly mistakes that can damage the roof and lead to further expenses.

Time-consuming: Roof replacement is a time-consuming process that can take weeks or months to complete.
Professional Roof Replacement
Hiring a professional roofing contractor may seem more expensive, but it is crucial to consider the benefits that come with their expertise. Here are some pros and cons of hiring professional roofing contractors:
Pros:
Expertise: Professional roofing contractors have the necessary knowledge and experience to ensure the job is done right the first time.

Safety: Roofing contractors have the necessary safety equipment and training to ensure the safety of their workers and the homeowner.

Speed: Professional roofing contractors can complete the job quickly and efficiently, saving homeowners time and hassle.
Cons:
Cost: Hiring a professional roofing contractor can be more expensive than doing it yourself.

Lack of control: Homeowners may not have as much control over the project and may be unable to make changes as quickly.

Finding a reputable contractor: Finding a reputable roofing contractor that meets the homeowner's needs and budget can be challenging.
Making the Decision
Ultimately, deciding to do a DIY roof replacement or hire a professional roofing contractor will depend on the homeowner's expertise, time, and budget. It is essential to consider both options' pros and cons before deciding.
If a homeowner decides to hire a professional roofing contractor, they should consider the following factors:
Reputation: Look for a roofing contractor with a good reputation in the community.

Experience: Choose a contractor with extensive experience in the type of roofing system being installed.

Licenses and insurance: Ensure the contractor is licensed and insured to protect against potential liability.

Written contract: Ensure the contractor provides a written agreement that outlines the scope of work, timeline, and cost.
About Apollo Roofing Company
Apollo Roofing Company is a leading roofing contractor in San Rafael, providing a wide range of roofing services to homeowners and businesses in the area. Their team of skilled professionals has extensive experience of over ten years in roof replacement, repair, and maintenance, using only the highest quality materials and equipment to ensure the job is done right the first time. The team is well-trained, accredited, and licensed. They are always available to answer your queries and provide any clarifications. The team prides itself on transparency and openness of its communication. Playing a crucial role in the community, Apollo Roofing Company also engages in charitable endeavors. 
Apollo Roofing Company joins Costco's Fundraiser for Children's Miracle Network, supporting the mission to raise funds for children's hospitals. With over 10 million children entering hospitals annually, community donations are crucial in bridging the gap left by Medicaid and insurance programs. Through initiatives like Miracle Balloon campaigns, Children's Miracle Network has raised over $7 billion since 1983, significantly impacting countless children's lives.
Contact Apollo Roofing Company today at (925) 701-9136 to schedule a consultation and learn more about their premier roofing services.
Apollo Roofing Company
584 LAS COLINAS RD
SAN RAFAEL CA 94903-2444
Email: apolloroofingcompanyca@gmail.com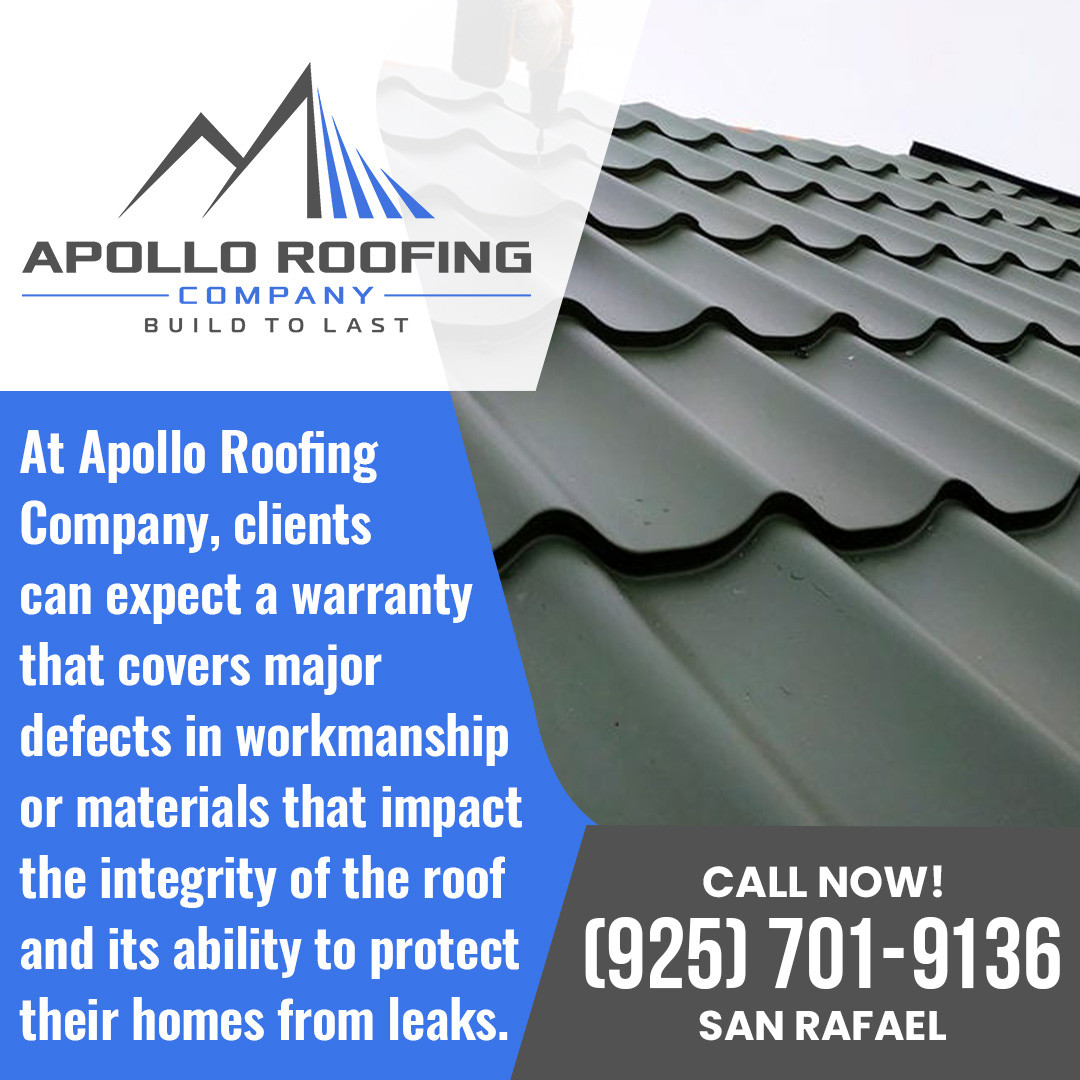 Contact Information:
Apollo Roofing Company
584 Las Colindas Rd
San Rafael, CA 94903-2444
United States
Shimon Elmadawi
(925) 701-9136
https://www.apolloroofingcompany.com

Original Source: https://www.apolloroofingcompany.com/locations/san-rafael/diy-roof-replacement-vs-professional-roofing-replacement/